Notice
: Undefined variable: imgsize in
/home/chindiar/domains/we-teach-reading.com/public_html/wp-content/themes/blogmag/single-narrow.php
on line
19
The Best Accessories for the Ultimate 4×4 Travel-Wagon  
In this post we are putting together a list of the best accessories that you can have in your 4×4, for the ultimate outdoors experience. Whether you're just going to the beach for a day, you're camping for a week or you're off touring around with your closest friends and family; this is the guide for you!
Transform your 4×4 into the ultimate travel-wagon and experience an unforgettable journey! But, what items do you need in order to make it so? Let's begin: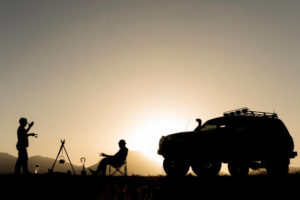 1 – The Fridge Slider
No outdoors trip is complete without some ice-cold beer and plenty of quality food for the BBQ and campfire. Most people have to make do with a cool box and a few ice packs, which is all well and good if you're only going camping for the one night…but what about ice-cold beer on day 2, 3 and 4?
The Fridge slider is a convenience accessory in that it can be stored inside your boot and then handily slide out for easy access. If you want our advice; don't leave home without one!
2 – Handy Drawer Systems
Every 4×4 is renowned for having a huge amount of boot-space, though that isn't always a good thing. I mean, of course it's a good thing; but it can become terribly unorganised. However, with a handy 4×4 drawer system, you'll be able to organise your essentials easily when packing for an outdoors adventure. Of all the 4×4 accessories; the drawer system is the one that should arguably come factory fitted as standard in every 4×4!
3 – Premium Canvas Seat Covers
Is there anything worse than buying a new 4×4 and then having your friends and children drag loads of mud and sand through them? I cringe at the thought of it! But if you want to keep your seats in pristine condition (a wise move for when you eventually sell your beloved 4×4 on in the future), then canvass seat covers are the way forward. These covers will simply allow you to relax, because when it comes to camping and outdoors activities, there's always going to be a mess!
4 – Stubbie Tubes (bottle protectors)
Arguably the most important of all 4×4 accessories: the stubbie tubes. Going off-road with your 4×4 with a load of glass bottles in the back isn't exactly a great idea; not unless they're sufficiently protected. This way you can safely arrive at your destination with beers very much in tact!
5 – Tourer and Basket Roof Packs
If you've already gone and got the fridge and drawer system installed, then you might be running out of space for all of your bits and bobs, particularly if you're going away from a few weeks. The benefit of having one of these to tourer and basket roof packs is that you can conveniently store everything up top without fear of anything falling off or getting damaged.